10 min read
Better Impact's best list of awards for volunteer management professionals around the world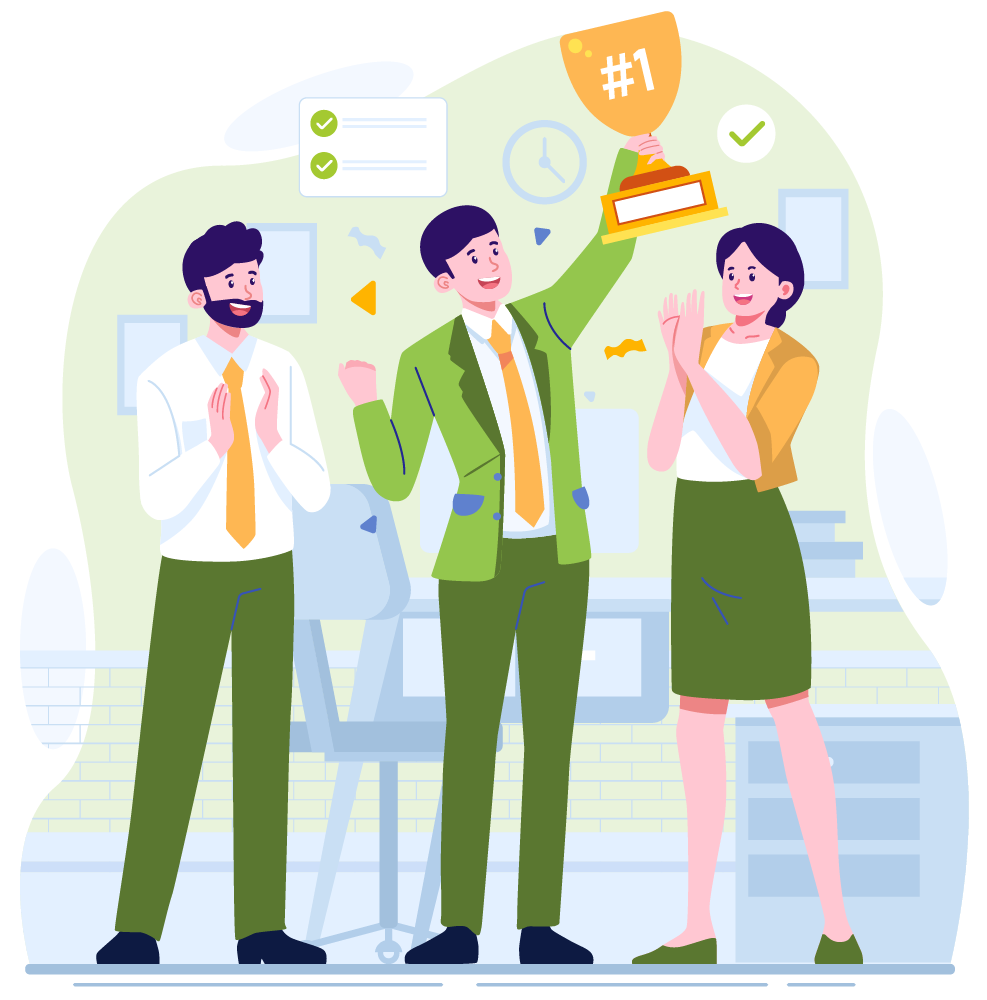 Introduction
There are some truly remarkable people in this world; you'll probably know a few through your own personal and professional experiences. Some of these people you might label as volunteers going out of their way, above and beyond to make a difference – brilliant, truly remarkable. There is another type of person, sometimes behind individuals or groups of volunteers that often goes un-thanked and frequently appear off the radar of recognition. Sure, some get paid and are just doing their job right? A valid argument – but of those that have worked in the profession, it tends to become more than just a job and it tends to be more than just one job sandwiched between other jobs, other roles, and some weighty responsibilities.
We're talking about Volunteer Coordinators, Facilitators, Managers (insert elusive title here). You know those people that get paid to chat, drink tea, eat biscuits, are commonly undervalued, often misunderstood and sometimes seen as a role that can easily be picked up.
This blog aims to share with you a variety of awards from around the globe that specifically recognise leaders of volunteers for their contributions to their profession, programs, organisation, and communities they serve, while illustrating the impact of providing recognition.
Why are awards for Volunteer Leaders important?
In Oprah Winfrey's 2013 Harvard Commencement speech (20m 8s timestamp), she spoke about that one thing everyone is looking for as being some form of acceptance. People want to be 'validated.'
Receiving that validation within our professional environment can be expressed in a variety of ways and by a variety of people both internal and external to our organisations. The impact of recognition, however, is profound.
Gallup's article, "Employee Recognition: Low Cost, High Impact," suggests the most memorable recognition comes most often from an employee's manager (28%), followed by a senior leader or CEO (24%), the manager's manager (12%), customers (10%), and peers (9%). In terms of the types of recognition most appreciated by employees, the top methods included public or private recognition (e.g. awards, certificates, praise), high-level performance evaluation or review, and promotion or increase in responsibility. All of these come ahead of any monetary recognition (e.g. pay increase).
It should come as no surprise then that acknowledging somebody's efforts and achievements consistently goes a long way to ensure employees feel valued and that their work is part of the bigger picture.
As illustrated in Workhuman's article, when recognition is done well, an employee is:
Less likely to leave: 5x as likely to see a path to grow in the organisation.
More satisfied: 44% more likely to be "thriving" in their life overall.
More productive: 73% less likely to "always" or "very often" feel burned out.
More engaged: 4x as likely to be actively engaged at work.
More connected: 5x as likely to feel connected to their workplace culture.
The psychometric impact of this topic should be enough to have you thinking what your own practices are when it comes to recognition and or appreciation, no? Then consider how the cited research articles go on to suggest recognition should be more frequent and it must be: Fulfilling, Authentic, Equitable, Embedded in Culture and Personalised.
Is an annual award enough?
List of Awards
It is without further ado; I present a list of awards that you may or may not have heard of.
The list of awards is not exhaustive and focuses on volunteer management, programs and awards which recognise Volunteer Engagement Professionals, regardless of being paid or unpaid for their work. Please also note that qualifying criteria for awards can vary. Some may be organisation specific, require membership, and most require you to be working in the same country/locality where the award is offered.
Australia
Canada
Ireland
Presented by Volunteer Ireland to recognise those who lead volunteers and manage volunteer programmes. Nominees can be in a paid or unpaid position.
United Kingdom
Cardiff Volunteer Coordinator of the Year

Presented by Cardiff Third Sector Council (C3SC) to recognise a person that supports others to volunteer (e.g., volunteer manager, or anyone who leads a team or group).

Ian McInnes Award for Inclusive Volunteering

Presented by Volunteer Edinburgh to recognise volunteering initiatives that improve equality and accessibility in volunteering. This may be down to creative approaches to reaching and recruiting volunteers; flexible and inclusive ways of engaging with and supporting volunteers or how you have shared these techniques with other organisations to improve volunteering for all. This specifically mentions that you may want to nominate your Volunteer Manager! Brilliant.

Paul Bennett Volunteer Manager of the Year Award

Presented by Volunteer Edinburgh to recognize a volunteer manager who makes an outstanding contribution to volunteering.
United States of America
International
International Volunteer Managers Day

Celebrated on November 5 each year, this day exists for, you guessed it, bringing recognition to individual managers of volunteers and their roles. It's not an award, but it felt right to include it. Plus, it includes resources to celebrate the work of volunteer professionals in your area….what are you waiting for? 😊
Closing
So, after all that, will you be making the time to submit a nomination in recognition of a leader of volunteers? Or, have you been inspired to create a new award for this purpose?
If you've won an award for your contributions as a volunteer engagement professional, please share in the comments below.
Finally, I invite you to share with us any awards we may not have already included in our list and together we'll build a centralised resource.
Subscribe to our Newsletter to get the latest blog updates
Related Articles
Search
Upcoming Events