4 min read
Better Impact's best list of networking communities for volunteer engagement professionals around the world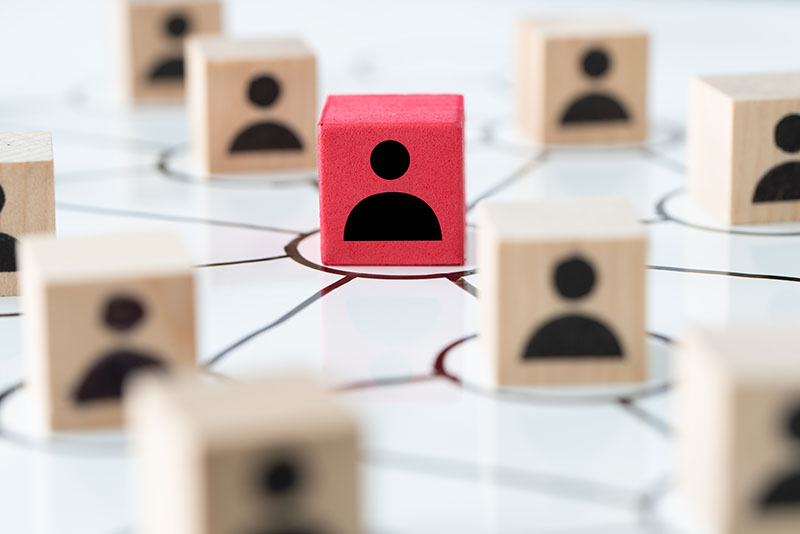 Introduction
In the world of volunteer engagement, dedicated individuals work tirelessly to develop impactful volunteer programs in support of their organisation's mission of serving its community's needs. These unsung heroes play a crucial role in bridging the gap between volunteers and organisations, ensuring successful projects and meaningful contributions. However, like any other profession, volunteer management requires continuous learning and growth. That's where networking communities step in, providing an invaluable platform for leaders of volunteers to exchange knowledge, experiences, and support.

Why are Networking Communities Important?
Networking communities, specifically tailored for volunteer engagement professionals, hold immense significance in facilitating their professional development. Let's explore the various ways these communities empower leaders of volunteers to thrive in their roles:
Sharing Best Practices
Within networking communities, volunteer managers can share successful strategies, innovative ideas, and best practices that have proven effective in their respective volunteer programs. Learning from others' experiences allows for the adoption of tried-and-tested methods, saving time and resources while enhancing the quality of volunteer program being delivered.
Professional Support
The nature of volunteer management can be challenging and emotionally demanding. Networking communities provide a safe space where leaders of volunteers can connect with like-minded professionals who understand their unique challenges. This support network offers encouragement, advice, and an empathetic ear during difficult times, which fosters a sense of camaraderie.
Access to Resources
Networking communities often facilitate resource sharing, ensuring volunteer engagement professionals have access to valuable tools, templates, and guides. These resources can streamline various aspects of volunteer management, from recruitment and training to evaluation and recognition, thereby enhancing overall program efficiency.
Training and Workshops
Many networking communities organise workshops, seminars, and training sessions led by industry experts. These events offer volunteer managers opportunities to enhance their skills, acquire new knowledge, and stay up-to-date with the latest trends and advancements in volunteer management.
Collaboration and Partnerships
Networking communitites act as a bridge, connecting leaders of volunteers with potential partners, stakeholders, and other organisations. Collaborative efforts can lead to more significant and impactful projects, amplifying the collective contribution of volunteers within the community.
Building Confidence
For those new to volunteer management, networking communities can be particularly valuable in building confidence and self-assurance. Interacting with experienced professionals, hearing their success stories, and receiving positive feedback can boost the morale of aspiring volunteer engagement professionals.
Advocacy and Recognition
Strong networking communities can collectively advocate for the recognition of volunteer managers' roles and the importance of volunteerism within society. Through their joint efforts, they can promote policies that support volunteer management and celebrate the achievements of leaders of volunteers and their teams.
List of Networking Communities
Below you'll find a list of networking communities specifically supporting volunteer engagement professionals.
We've aimed to only reference historically active and engaging communities in our list, to benefit the development of leaders of volunteers. While there can be many groups in existence, particularly online, not all of them provide engaging experiences for members.
Facebook
Volunteer Coordinator Resource Community
This is a group dedicated to existing Volunteer Coordinators to come together for questions, resources, support and creative ideas.
Volunteer Engagement Professionals – Connection & Camaraderie
This group has been created as a space for Leaders of Volunteers to connect, share experiences and ideas, debrief and brainstorm how we can support our communities to support each other.
CVA Network
This group is open to those who have earned the CVA (Certified Volunteer Administration) credential for the purpose of, mutual information sharing, professional networking, job postings, recertification reminders, news and updates from CCVA (Council for Certification in Volunteer Administration).
Heritage Volunteering Group
The Heritage Volunteering Group (HVG) is a peer-to-peer networking group, with the aim of connecting practitioners, promoting heritage volunteering, and championing best practice.
Therapeutic Riding Center Volunteer Managers Group
This group is for everything volunteer related for Therapeutic Riding Center Volunteer Managers/Coordinators/Staff.
Hospice Volunteer Coordinators Network
A group for people to share ideas, questions, and add support to other volunteer coordinators in the Hospice field.

Associations
There are many associations, volunteer centres, and DOVIAs (Directors of Volunteers in Agencies) around the globe that also offer virtual and in-person networking opportunities.
Some groups are as specialised as to offer book clubs for those in volunteer management, such as with VMPC (Volunteer Management Professionals of Canada) and MAVA (Minnesota Alliance for Volunteer Advancement), for example. Others provide opportunities to connect about current volunteer management topics, such as with Volunteer Ireland's virtual volunteer managers' coffee break sessions or Volunteering New Zealand's networking series.
Find an Association in your region and visit their website to learn about their various networking opportunities.
Closing
Networking groups play a pivotal role in the professional development of leaders of volunteers, offering a wealth of benefits ranging from knowledge sharing and emotional support to improved program efficiency and recognition. As the challenges in volunteer engagement evolve, so too should these communities adapt, staying relevant and responsive to the needs of their members. By actively engaging with such networks, volunteer engagement professionals can cultivate their skills, expand their horizons, and foster a lasting impact on the communities they serve.
Are you ready to benefit from and contribute to any of these communities?
Are you already a member of a networking community for leaders of volunteers?
Please share how these communities have supported your professional development.
And, if we've missed any highly engaging, supportive, and active networking communities in our list, that have a focus on supporting the volunteer engagement professional, please let us know by commenting below.
Subscribe to our Newsletter to get the latest blog updates
Related Articles
Search
Upcoming Events