12 min read
Is your volunteer application process costing you time and money?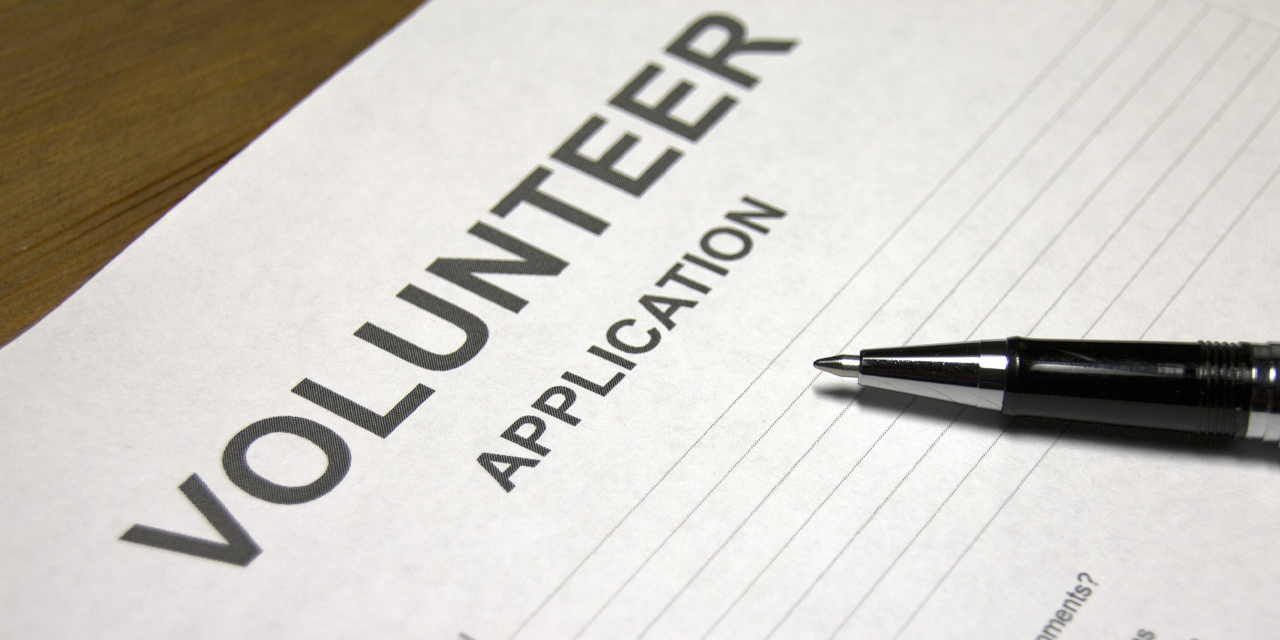 Recruiting volunteers isn't rocket science but it does involve effort and good decision making from your organization to be successful.
---
With sector trends indicating a growing number of nonprofits entering the scene over the years, competition to recruit volunteers within several regions has increased. The 2019 Sector in Brief reported a 4.5% increase in nonprofits from 1.48 million to 1.56 million, in the Unites States, between 2006 and 2016. Is your organization armed with a recruitment strategy to compete in your market?
Two critical decisions that can contribute to your recruitment success include which communication channels (e.g., social media) to utilize to reach your potential volunteer audience and which application method (e.g., online form) to employ for volunteers to action their interest to get involved.
It's important to note that most people who are interested in volunteering will research their options online. In fact, VolunteerMatch and Sterling Volunteers' 2020 Industry Insights report (refer to page 16) identified that 47% of the 10,000 volunteers surveyed find opportunities via volunteer websites, apps or on social media. By comparison, only 15% of organizations are promoting their program and roles through such online methods. This discrepancy between volunteer and organization behavior is a gap that could use some closing. Organizations need to action a change, by communicating volunteer opportunities via the channels in which their potential volunteers are hanging out, if improved volunteer recruitment is a goal.
By the same token, the method in which you have a volunteer apply - a.k.a. your chosen CTA (Call to Action) - is equally vital. The CTA is the next step, or desired action, you'd like that volunteer to take to express interest or apply.
Which application method or CTA are you using?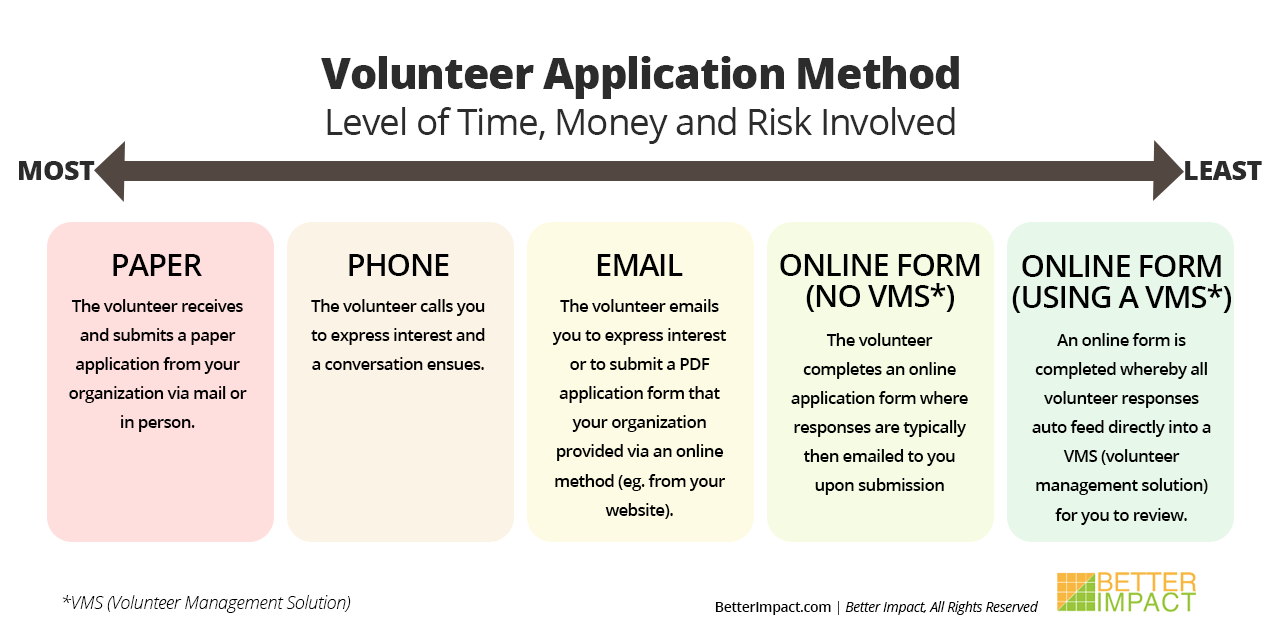 The desired goal of the application process is to have both the volunteer and volunteer services team members move through the process efficiently and securely to arrive at a decision of acceptance. The confidential information volunteers provide should be secured centrally and accessible to only those who have been granted authorization. Making the process for volunteer services team members and volunteers as frictionless as possible is ideal. Avoiding application abandonment from your potential volunteers will make your recruitment efforts more successful, by adapting your process to the volunteer's needs, behaviors, and communication style.
Let's examine the five commonly used application methods and how the method you choose can hinder or help you and your volunteers in terms of the level of time, money, and risk involved.
---
Are you seeking a better way to save time, money and mitigate risk? Learn about Better Impact's Top-Rated Volunteer Management Solution
Volunteer Impact.
Subscribe to our Newsletter to get the latest blog updates
Related Articles
Search
Upcoming Events