5 min read
9 reasons to replace your spreadsheets with dedicated software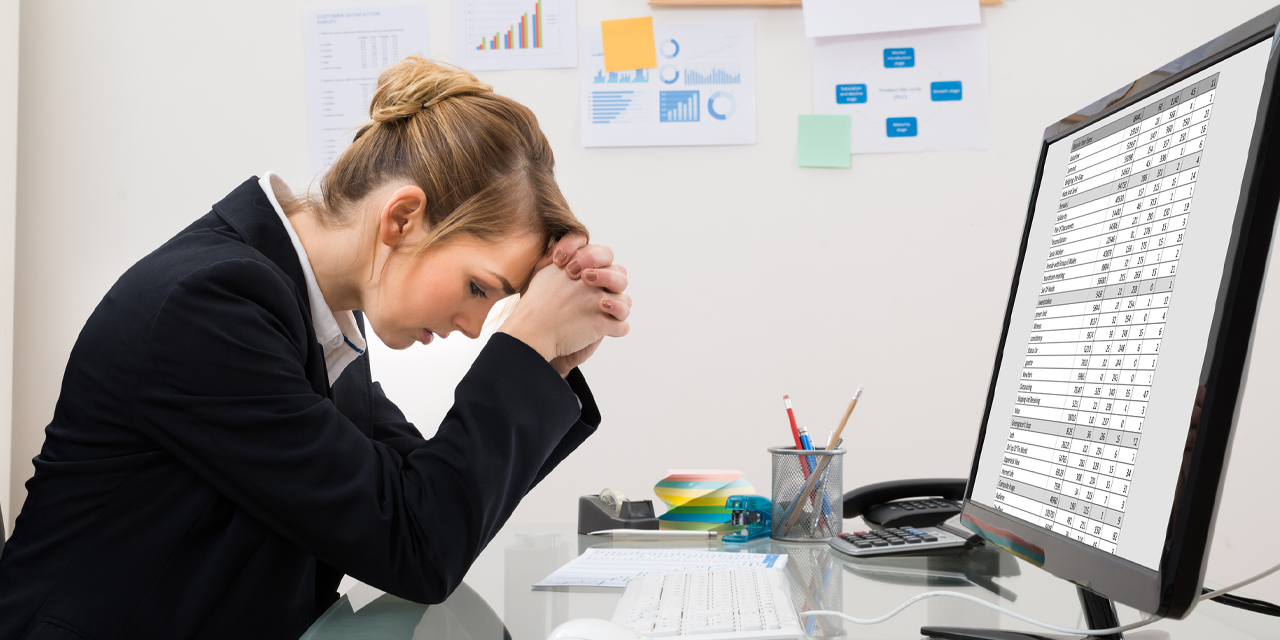 I am a big user of Excel, and I love it. But that doesn't mean that it's the right choice for everything, especially as the data repository in the professional management of volunteer engagement.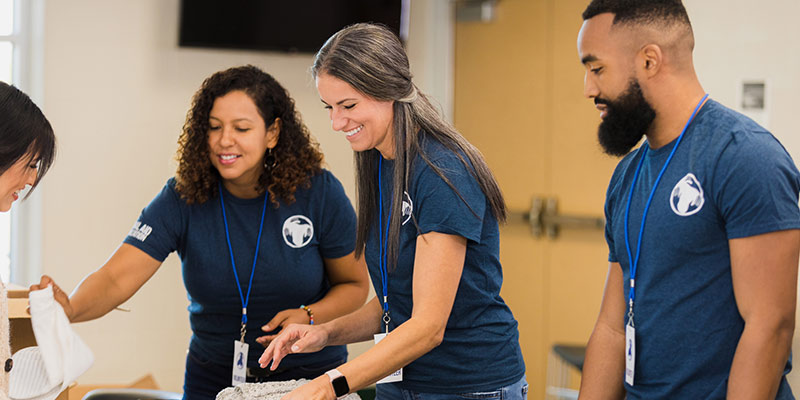 For many not-for-profits and charities, spreadsheets served as a great replacement for stacks of volunteer application forms and schedules with white-out applied when shifts changed that were tacked up on a bulletin board. Just like the paper-based systems of yesteryear though, the deficiencies associated with using an out-of-date system, such as a spreadsheet to manage volunteer engagement, compels us to replace them with dedicated volunteer management software.
Given the value of your time, the simple return on investment in time savings alone should be enough to get a budget approved, but if you think it might be a tough sell with your boss, here's 9 reasons to make the switch, that you can use to support your business case.
Better Volunteer Engagement

Ask yourself (or your boss) this: "Would you ever do business with a bank that does not allow you to manage your own banking online?" Volunteers don't want to have to call you to sign up for their next shift, update their phone number on file, or enquire about their hours, any more than you want to phone your bank to get an updated account balance. If your volunteers or prospective volunteers feel that your processes are out-of-date, it's another reason for them to consider volunteering elsewhere.

Better Use of Your Time

Avoiding double entry – If volunteers fill in a pdf or a paper form and then you type their information in a spreadsheet, you're using your valuable time to do something that doesn't need to get done. Volunteer Management Systems (VMS) today have online volunteer application forms that feed the volunteer's information directly into the volunteer database.

Simplifying day-to-day volunteer management processes – One of the things that separate dedicated volunteer management systems from spreadsheets (and even general CRM databases) is the set of volunteer engagement processes built into today's VMSs. Here are just three examples of many possibilities:

Volunteer engagement communications to specific groups, such as those on the schedule for a particular day or those who have achieved specific volunteer milestones, can be sent out via email or text.
Volunteers can self-schedule into roles if you have indicated they are qualified to do so and based on other rules you create.
Volunteers can report hours, and sometimes outputs, related to their volunteer efforts and this data automatically gets added to useful reports.

Make your trainings available online – Although some training needs to remain in person, some VMSs can incorporate your training material into the platform so that the volunteers can access it online and have their profiles updated automatically upon a successful completion of a training module.

Better Reporting

There is no question that Excel can be used to compile data into useful reports. Depending on the reporting needs however, an advanced understanding of spreadsheet manipulation tools may be required (e.g., pivot tables) and setting these up, as needed, takes up valuable time. Even the smallest of erroneous changes to formulas can invisibly cascade into significant reporting errors. Compared to the standard options readily available and thoroughly tested in volunteer software programs, Excel may not be the best option.

Better Data Security

Cloud based volunteer management software systems, where the volunteer data sits on a secure server outside of your organization, can provide better data security in several ways.

Access to data in a cloud-based system requires a username and password, and obtaining access is typically logged so you know when someone has done so. Serious systems also include enhanced levels of security such as:

brute force protection so that a computer program can't just sit and rifle through password sequences until it uses the right one, and
two-factor authentication (2FA) that requires something in addition to a password, such as a code sent to your mobile phone.

While it is true that a password can be added to a spreadsheet, commercially available products such as Passware can typically get around those passwords.

Some cloud-based systems are ISO27001 certified whereas most non-profit organizations are not. ISO27001 certified organizations have passed an external audit examining all of data privacy and security infrastructure, policies, and procedures to ensure they adhere to the international standard.

Better Data Integrity

Information stored in a spreadsheet can get messed up very easily. One common mistake we have seen in helping our members get ready to have their volunteers or donors imported into Volunteer Impact or Donor Impact is the mis-sorting of the rows. If the data in a spreadsheet gets sorted but some columns are accidentally left out of the sort, the data becomes misaligned. By example, volunteers could have the wrong number of hours attributed to them or donors could have the wrong address next to their name. Given how easy it is to create a spreadsheet, many organizations end up with multiple spreadsheets of volunteers, each created for its own reason, but none can be considered the one source of truth.

Better Confidentiality

Spreadsheets are too easy to share. Have you ever received an email intended to be sent to someone else or sent something to the wrong person by accident? It is easy to do and if you were to send confidential information to the wrong person, the consequences go well beyond embarrassment. In a growing number of jurisdictions, there would be a legal obligation to disclose this event to your volunteers, something that could cost you their trust. Depending on the information disclosed, legal action and lawsuits could result. In terms of risk management, the "free" nature of spreadsheets needs to be weighed against the cost of accepting the risk.

Better Communications

Getting an email out to volunteers stored in a spreadsheet requires the extra steps of merging data into another software program. Sending a text message out requires yet another software program. Filtering the communications so that just the right volunteers receive it would need to be done in Excel and can't be saved for the next time that same criteria is to be used to generate a recipient list. All the extra work involved in using Excel as the data source for an email often leads to a blast of all volunteers because filtering is too time consuming, or the absence of some worthwhile communications because the whole process takes too much time.

Better Support

Although most people today have some level of knowledge on how to accomplish basic tasks in Excel or other spreadsheets, there is nothing built into these that help guide you through the fundamental processes of volunteer management, and there is certainly nobody on the other end of a support channel that can help bridge the gap between the technology you are trying to implement and good volunteer leadership processes.

Better Value

Yes, spreadsheets are free but that does not mean they represent the best value or contribute the most toward mission fulfillment. All the points mentioned above need to be weighed against the monthly cost of dedicated volunteer management software.
---
Is your Volunteer Organization seeking a better way to save time, money and mitigate risk?
Learn how Better Impact's Top-Rated Volunteer Management Software Solution can help your Volunteer Organization with:
Volunteer Scheduling
Volunteer Hours Tracking and Outcomes Reporting
Volunteer Communication and Co-ordination
Volunteer Recruitment
Volunteer Onboarding and Training
And more…
Start your Free Volunteer Management Software Trial Today!
Subscribe to our Newsletter to get the latest blog updates
Related Articles
Search
Upcoming Events