5 min read
How to Use Storytelling to Connect with Potential Volunteers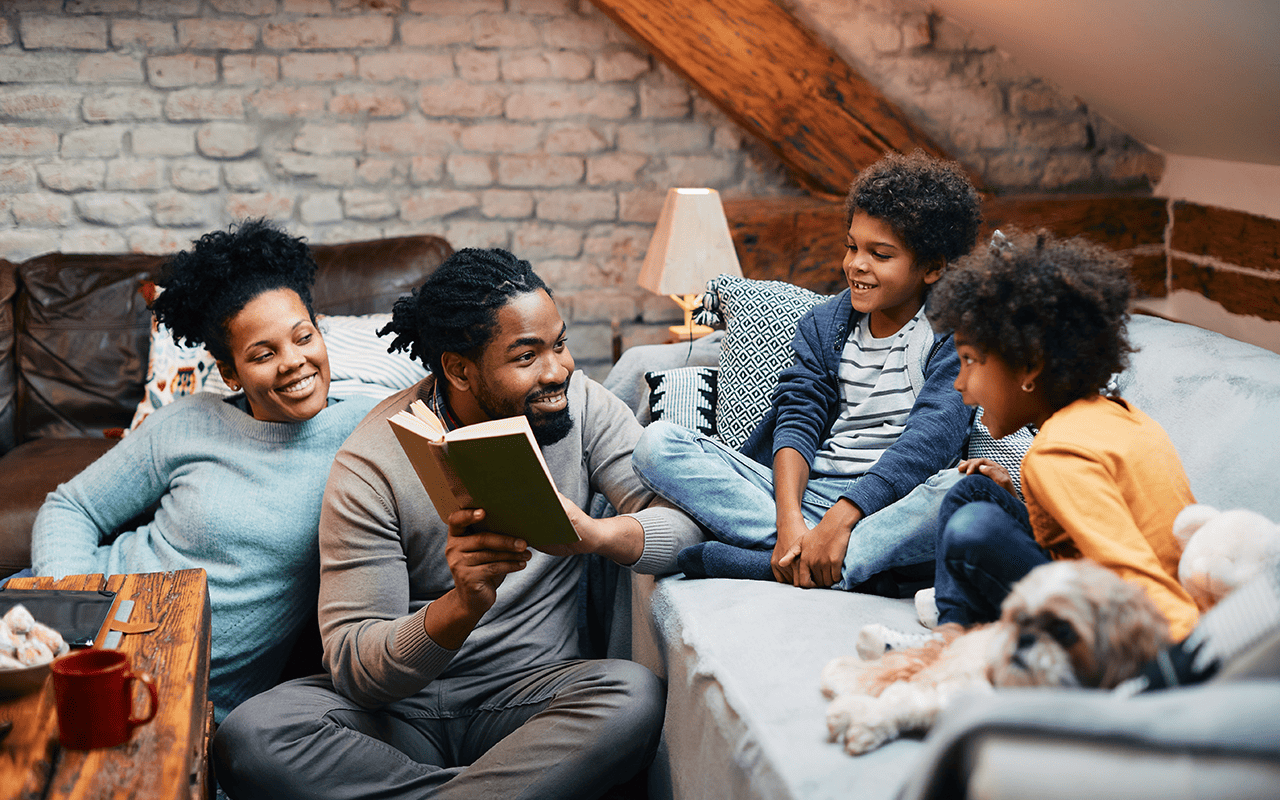 Your nonprofit relies on volunteers to power your operations and push your mission forward. Whether they're completing administrative duties, helping with digital marketing, or doing necessary on-the-ground tasks like event set-up and clean-up, volunteers are an invaluable part of what makes your nonprofit great.
However, your organization can't expect tens or hundreds of new volunteers to sign up without any prompting from your nonprofit. Recruiting and engaging prospective volunteers is a fairly involved process, and without a clear strategy, it can be difficult to expand your volunteer base over time. This is where storytelling can help.
Storytelling is an essential component of marketing your volunteer program. By telling a compelling narrative that emotionally connects with your audience, you can convert readers and viewers into loyal volunteers that will eagerly support your organization time and time again.
Use these top tips to infuse storytelling into your volunteer marketing plan:
Highlight a main character
Source inspiring stories from stakeholders
Decide your story format and promote it widely
Whether you're sharing a video on social media or a blog post on your nonprofit website about your volunteer program, storytelling techniques can take your promotional efforts to the next level. Let's begin.
Highlight a main character
Think back to the last time you read a touching story or watched a memorable video. You likely connected with the story emotionally because of a compelling and relatable character. Centering your stories around real-life characters helps to humanize your volunteer program and nonprofit as a whole, allowing audiences to learn more about your volunteer opportunities through the eyes of someone who is already involved.
For instance, consider telling the story of a seasoned volunteer who has been with your organization for the last five years and explain the impact they've made. Or, you might take the opposite approach of spotlighting a novice volunteer who has a fresh perspective on your nonprofit and can talk about the new skills they're developing.
You might also choose to shine light on your nonprofits' beneficiaries. This can help prospective volunteers understand how working for your organization makes a difference, inspiring them to get involved. For example, an education nonprofit could tell the story of a low-income student who received free tutoring services from volunteers and was able to pass all of their statewide exams with flying colors.
A main character gives your audience someone to root for, motivating them to create their own stories as part of your nonprofit's journey. Plus, stories spotlighting one person, such as your nonprofit's volunteer coordinator, allows prospective volunteers to learn about someone working with your organization before they even begin. This familiarity can be a highly motivating factor to apply for a volunteering position and attend your next orientation.
Source inspiring stories from stakeholders
Your nonprofit might already have a few people in mind that you want to highlight in your storytelling. For example, the volunteer with the most years of experience under their belt could be a great place to start. However, your volunteer recruitment and marketing communications will benefit from a variety of experiences you might not know about yet.
To source inspiring stories from your stakeholders, take the following steps:
Send out surveys: Create optional surveys where volunteers can talk about their experiences and constituents can explain how your nonprofit made a difference in their lives. Consider adding this survey to your volunteer newsletter or sharing a QR code at your next community event so beneficiaries can tell their stories, too. You could also include this survey on your volunteer program landing page with the help of your nonprofit website builder.
Host one-on-one meetings: Is there a volunteer that's been at your organization for a number of years that you know off-the-bat would be a good candidate? Invite them to a meeting to talk through their experiences and discuss sharing their story in your marketing messages. Similarly, if there's a huge success story with a particular beneficiary, connect with that person so you can ask their permission to promote their story.
Speak with stakeholders at events: Events are a great way to get face-to-face time with a number of stakeholders who can provide invaluable insights about your volunteer program. You might film volunteers in action at your event, showing the hard work they do.
Once volunteers or beneficiaries give you permission to share their stories, be sure to thank them extensively for their time and contribution. This strategy is especially useful when it comes to retaining volunteers' support for the long-term. NXUnite's guide to volunteer appreciation recommends that you write thank-you notes, host appreciation dinners, or even send them branded merchandise. This way, volunteers will feel truly valued by your nonprofit.
Decide your story format and promote it widely
Your nonprofit has plenty of options and mediums when it comes to creating a high-quality story and getting it in front of as many people as possible. For example, you might:
Share a blog post that tells a volunteer's story in their own words.
Film a testimonial video of a beneficiary explaining how your organization improved their life and share it to social media and your nonprofit's website.
Post a series of photos of your volunteers working hard at your latest community event on social media.
Develop a landing page on your website that contains a library of different volunteer stories.
Send supporters direct mail about a beneficiary, connecting your volunteer program to the positive change your organization brought about.
The best stories have a strong visual component, as this helps to grab the eye and transform your story into a highly engaging experience. This is why video is an especially effective medium for telling stories about your volunteer program, as you can show what being a part of your volunteer program looks like.
However, even if your nonprofit decides to write out your story and share it in direct mailings or on your website's blog, you can supplement this story with high-value visuals. For instance, you might ask a volunteer to write a blog post detailing what they did at their last volunteering shift as a "day-in-the-life" story. Then, have them include photos or videos they took from their shift.
As you generate your stories, make sure you have the right technology and platforms to spread them widely. For example, if you're sharing a volunteer's story to your blog, Morweb's guide to nonprofit website templates recommends leveraging a content management system (CMS) with intuitive templates so you can upload your content and push it to the top of your blogroll in moments. Then, share the link to your blog post in your text messages, on social media, and through a QR code in your direct mail.
Recruiting new volunteers doesn't have to be difficult. Take your marketing plan to the next level by tapping into storytelling and sharing dynamic experiences about your volunteer program and the difference it makes in your community. Frequently tell updated stories to your audience (with instructions on how to sign up for volunteering) and easily convert casual supporters into loyal volunteers.
Subscribe to our Newsletter to get the latest blog updates
Related Articles
Search
Upcoming Events