4 min read
Volunteer management in a post-pandemic world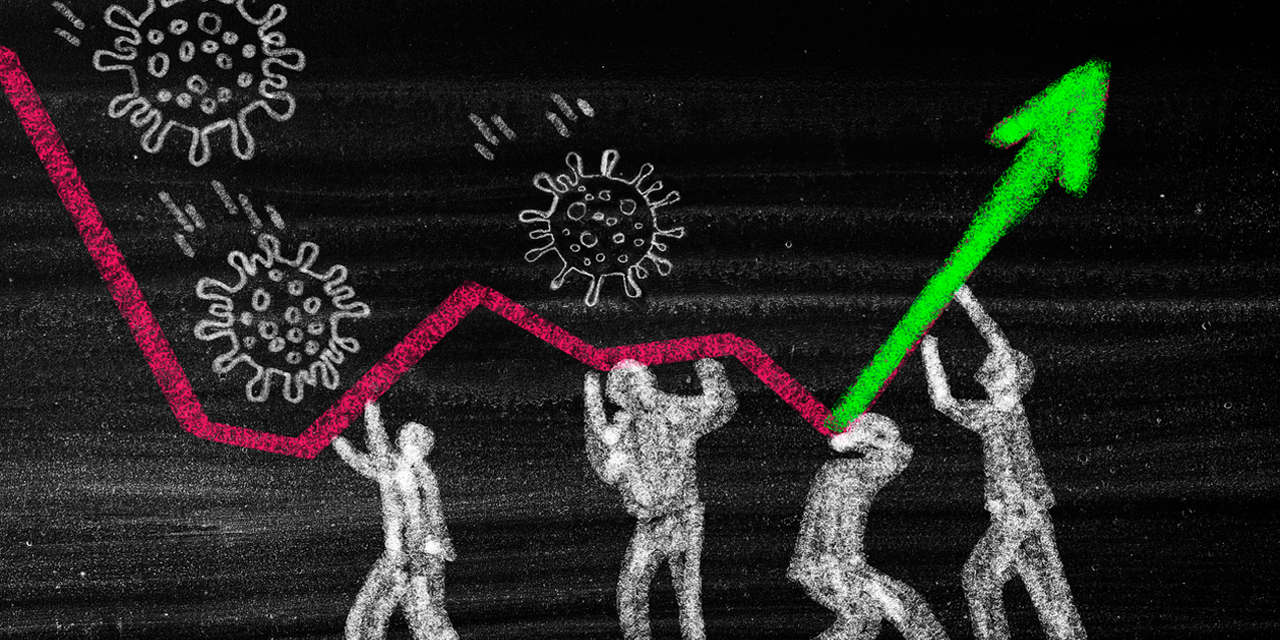 As we all know, the dynamics and parameters of what we consider normal have drastically changed with COVID-19. After more than a year battling this pandemic, it is clear that things will not go back entirely to the way they were, even after the situation improves. Globally, the travel and hospitality industry has perhaps been hit the hardest during the coronavirus pandemic; however, it's not the only one. The non-profit sector has also been hit hard. Volunteer engagement has changed throughout the pandemic and like it or not, it will continue to change in a post-pandemic world. If we look for the positive aspects of these changes though, we may find ways that our volunteer programs come our stronger and more effective because of the pandemic.
As the world slowly reopens, we are going to have to come to terms with some things that have changed due to the pandemic and may remain changed forever. Organizations all over the world have been learning how to cope in the new normal. To keep physically distanced, they have been using strategies such as: working from home, reducing working hours, and being flexible with work schedules. It speaks volumes on how humans can adapt to change. Volunteering has also taken a different shape. According to a survey from Volunteer Match, in March 2020 non-profit representatives saw heavy cancellations of in-person volunteer attendance (68%). It may not be of much comfort, but at least you were not alone. By May 2020 though, the percentage of cancellations went slightly down (53%). This suggests that people were starting to feel more comfortable getting back into helping their communities. While stay-at-home orders and other restrictions, all in various degrees and stages from community to community and around the world, are still hampering volunteering, volunteer engaging organizations are making modifications in their operations to create safer volunteer environments as well as using technology to their advantage. Not surprisingly, volunteers are now playing a role in the gargantuan task of getting the population vaccinated.
As we begin to see the pandemic in our rear-view mirror, it's worth considering the ongoing benefits of the technologies we quickly adopted out of necessity, to see how they might continue to help your organization accomplish your mission. Zoom and similar technologies have become common tools in communications out of absolute necessity, but even once we can get together physically there will still be circumstances where a group Zoom call will be a better alternative. eLearning has replaced many in person orientation and training sessions due to the pandemic but now that the eLearning content is in place, it will help get over other training obstacles such as scheduling difficulties and having an insufficient number of volunteers to justify running a training session.
If we consider the number of jobs that have been transitioned to working from home with success during this pandemic, it's not a surprise that volunteering would shift to this safer space as well. According to the same Volunteer Match survey, the popularity of virtual volunteering opportunities increased from under one-third to almost half within a span of a few months. This shift is inspiring as it speaks to the flexibility of volunteers and volunteer engaging organizations, and it opens the doors for Leaders of Volunteers to look for new and innovative ways that volunteers can contribute. Understanding that our role and that of our volunteers has changed is a major step in the process. Working to adapt existing volunteer opportunities and/or creating new virtual opportunities that contribute to our mission is crucial.
There are many opportunities with virtual volunteering. With the help of technology such as computers, tablets and smartphones we can now engage off-site volunteers to help with a myriad of tasks such as: developing a social media strategy or a diversity and inclusion strategy, content writing for postings and blogs, photography, graphic design, policy handbook development, business or marketing plan creation, financial analysis, translation, editing or proofreading of documents, mentoring or tutoring. Think about the possibilities it opens up for your program. Is there a project that you have been waiting to deal with in the past and now could be the time to bring it to light? Would a blog or regular social media posts contribute to your mission? Think about giving a virtual presentation/webinar or a tour. Attractions (and Better Impact members) such as the Cincinnati Zoo (US) and the Vancouver Aquarium (Canada) have online tours and live webcams. Efforts like these enable organizations to continue to entertain and educate while it is not safe to visit physically. But think of the benefits of keeping such things in place once we can get within six feet of each other again. These could include reaching a distant audience, providing for those who are ill, and generally opening the doors to a much wider audience. It can't replace being there in person, but it can entice people to visit when they can and to relive the experience afterwards.
There are also some other new considerations for online volunteer screening and training. Again, we may have an opportunity here to improve our operations in the long term based on what we were forced to do during the pandemic. Many Volunteer Managers have conducted initial interviews by telephone because it saves the volunteer the trip into the office at such a preliminary stage. With so many of us used to using Zoom now, some of those phone calls can transition permanently to video calls where visual cues can augment the information received in both directions. Onboarding and training have had to be moved online in the form of webinars and eLearning. In some cases, this has proven to be a better method of delivery than the traditional gathering of volunteers in the same room at the same time. For example, Puffying Bill Billy Railway (Australia) and Tyne & Wear Archives & Museums (UK) began using eLearning to educate new and returning volunteers about safely volunteering under COVID-19 restrictions and are looking at ways to incorporate the process going forward.
This new normal will likely have permanent effects in the way we work, exercise, travel, socialize and get involved in our communities. It also shows us that despite the circumstances, volunteering will continue to thrive as people find new ways of connecting and sharing their time, skills and knowledge.
Please share your experiences. What changes have you put into place because of the pandemic that will remain in some form post pandemic?
---
Are you seeking a better way to save time, money and mitigate risk? Learn about Better Impact's Top-Rated Volunteer Management Solution
Volunteer Impact.
Subscribe to our Newsletter to get the latest blog updates
Related Articles
Search
Upcoming Events