7 min read
4 Strategies for Meaningful Donor and Volunteer Appreciation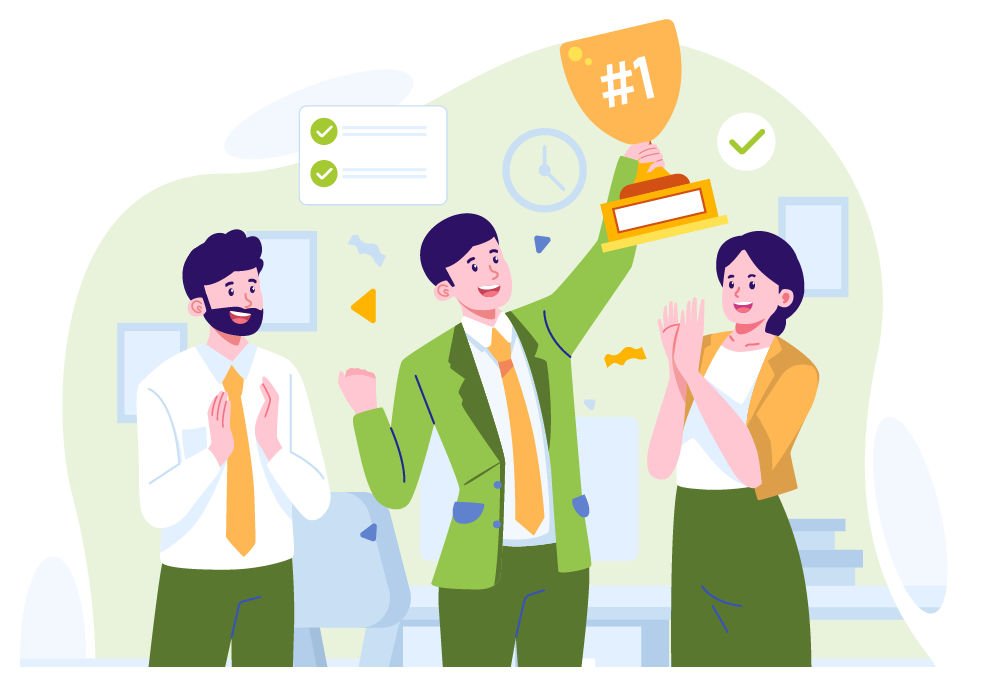 Your nonprofit's donors and volunteers power your work. Without them, your organization wouldn't have the time or the resources to deliver its mission to your beneficiaries. This means your nonprofit must retain its donors and volunteers — so that you can keep moving toward a better tomorrow.
Donor and volunteer retention is rooted in a strong appreciation strategy. And saying thank you will not only inspire your supporters to do more for your nonprofit but will also make them feel great about their contributions thus far!
So, how do you thank your donors and volunteers in ways that are truly meaningful? You'll need to get a little creative, which is where this short guide comes in. In it, we'll walk through four strategies for effective donor and volunteer appreciation:
Write a thank-you note.
Use social media.
Create a donor wall.
Host appreciation events.
According to Donorly's fundraising strategy guide, donor and volunteer appreciation will never be one-size-fits-all. Explore a few different strategies to thank your donors and volunteers so that you can ensure your thank-yous resonate with each individual. Take your efforts to the next level by using your database to learn about your supporters' communication preferences and plan your appreciation efforts accordingly. Let's dive in.
1. Write a thank-you note.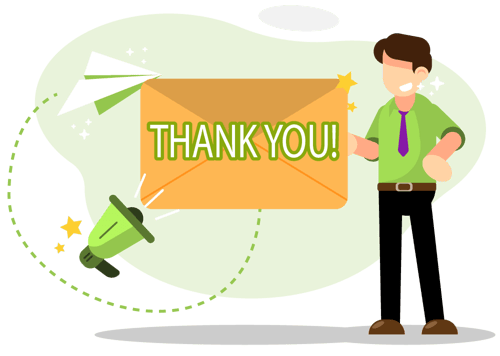 There are many reasons that thank-you notes are a go-to appreciation strategy. They're simple to create and send, but at the same time can be highly personalized and memorable.
To help you hone your thank-you note-writing skills, here are the elements that Fundraising Letters recommends you should include in each note:
Salutation: Start the note off right with a warm greeting. Address the donor or volunteer by their preferred name and/or title.
Statement of appreciation: Make the purpose of the note clear; tell your supporter that you're writing to thank them for their time or their donation.
Summary of what the volunteer or donor has done and the impact of their actions: This is where you get specific. For volunteers, ensure that you include information like the day that they donated their time and what tasks they were involved in. For donors, specify the date and donation amount to communicate that you're thanking them for their individual contributions. Round out this section by communicating how the individual made a difference to your nonprofit and its beneficiaries.
Upcoming opportunities: In this section, you'll encourage further involvement. For donors, this isn't the place to ask for another donation. Instead, focus on upcoming events, volunteer opportunities, or even taking a smaller action, like following your organization on social media.
Your organization's contact information: Ensure that donors and volunteers know who at your organization they can reach out to if they have questions about your work or upcoming opportunities.
Closing: Close out the note by thanking the donor or volunteer genuinely for giving to your cause. Then, sign the note. It's best if you can have someone at your organization hand-sign it to add one last personal touch.
Though writing a thank-you note may not feel like a grand gesture, when you focus on being genuine and tailoring the note to the individual you're writing to, it can have a great impact on the recipient. This is can also be a meaningful way to involve your board in fundraising activities - have them write the notes!
To make your notes even more fun to receive, consider writing them on the back of postcards that feature pictures of your team or beneficiaries, or including stickers or refrigerator magnets in the envelopes.
2. Use social media.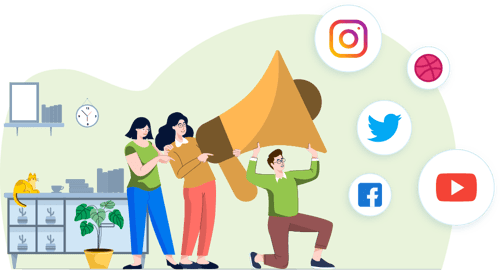 Research shows that the average person spends two and a half hours on social media each day. So, if you're looking for a donor or volunteer appreciation strategy that is sure to reach the person you want to thank, using social media is a great one.
There are a number of benefits to using social media to show your supporters that you appreciate them, including:
Social media allows for multiple types of thank-you messages. From posting videos and photo galleries to sharing website content and sending private messages, the possibilities for showing appreciation on social media are numerous.
The interactive nature of social media allows other people to thank your supporters. Social media makes thanking volunteers and donors a community affair. Individuals can like your thank-yous, comment on your posts to share their own messages of appreciation, or even share them.
Donors and volunteers can share their thank-yous with their personal networks. The individuals you're thanking can also let their personal networks know about their accomplishments by sharing your thank-yous. This not only allows them to share the work that they've been doing for your cause but may also help market your organization and its programs to more people.
Because of the public nature of social media, you should always ensure that the donors or volunteers you're thanking are comfortable being featured on your profile, especially if you'll be sharing photos, personal information, or donation specifics. Not everyone wants to be put in the public spotlight. Some supporters will prefer quieter forms of appreciation.
3. Create a donor wall.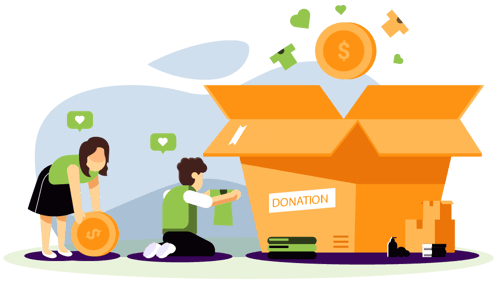 If you're looking for an appreciation strategy that would be great for your organization's major donors, consider creating a donor wall.
A donor wall is a wall or display that shows the names of all the donors who participated in a specific fundraising campaign or project. Recognition walls are especially popular for organizations that use a capital campaign to expand or build a new facility because the donor wall can be constructed along with the building.
A donor recognition wall gives your organization's donors a tangible reminder of how they've made a difference to your nonprofit. It even gives them a physical place for them and their families to visit and feel proud of what they've been able to do for your cause.
Of course, donor walls can be costly to construct. If you're planning a large campaign and know that you will want to thank your major donors using a donor recognition wall, include the cost of construction in your campaign goal. Alternatively, you could opt to create a virtual display that you can update from time to time, or even create a donor recognition "wall" on your website.
4. Host appreciation events.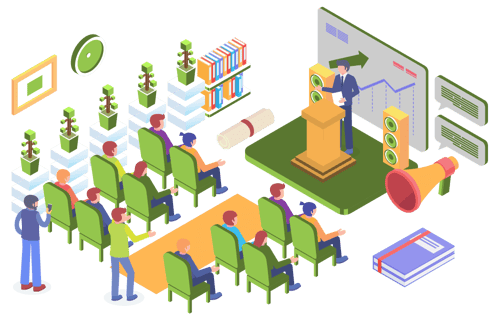 Nonprofit events are typically focused on fundraising, but why not host events that are solely designed to celebrate your donors and volunteers?
These events will give your team the chance to speak with your supporters without having to worry about meeting a fundraising goal by the end of the night. Additionally, they can result in strengthened relationships between your organization and your supporters as you create memories together.
Here are a few fun appreciation event ideas:
Thank-You Banquet: Provide a delicious meal and time to get to know each other better. You could have one of your team members give a speech during the meal thanking the supporters for their efforts, and then spend time connecting with them afterward in one-on-one conversations.
Awards Ceremony: Formalize your appreciation efforts by hosting an awards ceremony. You can recognize individual volunteers and donors for their contributions by awarding them with certificates, plaques, or gift baskets. To put a glamorous spin on this event idea, ask that your supporters come in black-tie attire and create a red carpet-themed photo op!
Facility Tour or Behind-the-Scenes Look: Your most loyal supporters probably wonder what a day in the life of your nonprofit's staff looks like, so invite them in for a peek! You might give a tour of your facility, or have your staff members explain their day-to-day duties. This can be a powerful way to show how your nonprofit works to make your beneficiaries' lives brighter each day.
Night of Entertainment: Sometimes a great way to be recognized is to get the chance to relax. Plan a Night of Entertainment that features musicians, comedians, dance companies, or other entertainers, and invite your volunteers and donors to come and enjoy the show.
You can always go virtual with these event ideas if you know your supporters would enjoy the convenience that comes from attending events from the comfort of their own homes. All you'll need is the right livestreaming tools and a plan for fully engaging your supporters throughout the event.
---
Whether your nonprofit is new or has been operating for decades, you know how important it is to maintain a strong community of supporters that help you accomplish your work. Meaningful donor and volunteer appreciation will help you retain your supporters and empower you to do more for your beneficiaries, so pick your favorite strategies from this guide and get started today!
Subscribe to our Newsletter to get the latest blog updates
Related Articles
Search
Upcoming Events