5 min read
How to build your business case to get volunteer management software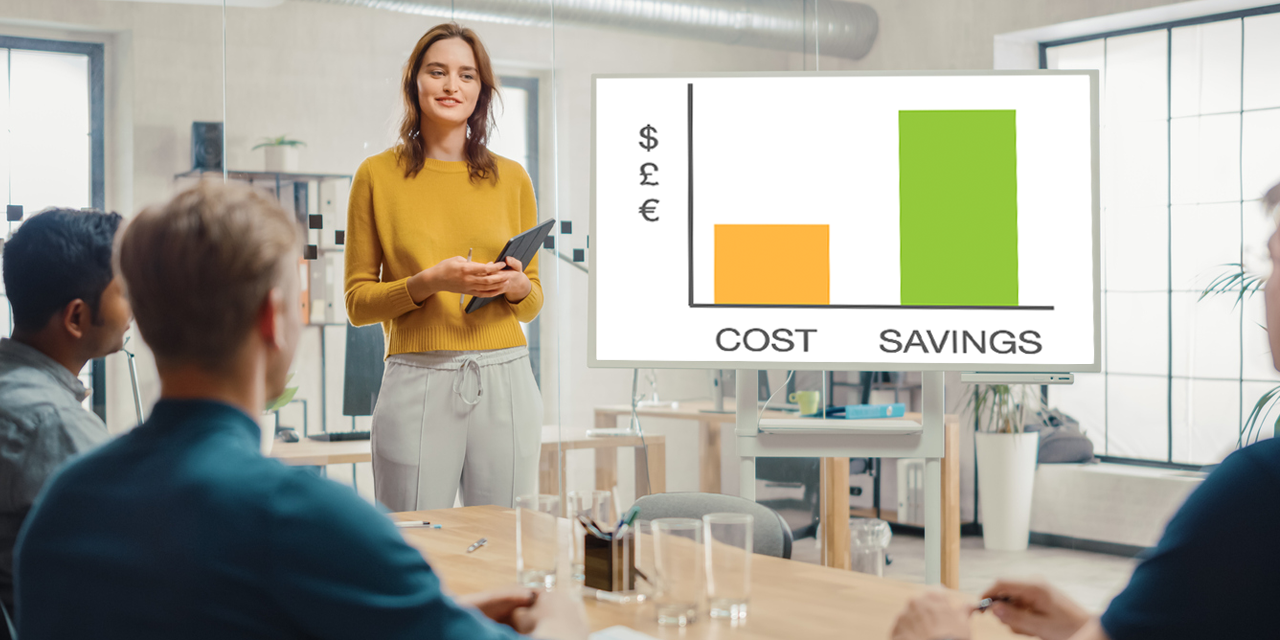 There is no doubt that volunteer management software (VMS) can be a huge help for not-for-profit and charity organizations. When it comes to budgeting for it though, many charities balk at the cost. Leadership sees the price tag and immediately thinks of all the other things their money could go towards - like program funding or staffing. However, this line of thinking is based on a common misconception: that volunteer management software is an overhead cost, rather than an investment in the organization and its future.
Leadership mistakenly believes that they can manage volunteers just as well using spreadsheets or other free tools. The truth is a VMS can save a lot of money in the long run. By automating manual processes and engaging volunteers online, the software can help organizations become more efficient and streamlined. This means less time spent on administrative tasks and more time devoted to programming and serving clients.
When trying to overcome the budget-related obstacles you might face in trying to procure a VMS, it's important to put yourself in the shoes of those you are trying to convince.
They might have a lack of understanding about what your job entails.
They might have a lack of knowledge about what is available and the impact it could have on your organization and its mission.
They might be thinking about the cost of other software used in the organization and assume that the volunteer software will be just as expensive.
They might think your volunteer program can simply make use of existing organization software, such as solutions designed for Human Resources or Donor Relations.
They might not see the investment of software as something that actually pays back more to the organization than it costs.
Keeping these in mind, and anything else related that you can think of, as you are doing your research and building your business case will improve the chances of educating others toward your vision.
You might come up against some specific common objections so here are some suggestions on how to approach them.
Objection 1: "We need to minimize our overhead. Any money spent on improving efficiency is simply 'overhead' that could be better used elsewhere."
This attitude is misguided. In fact, investing in productivity tools can save organizations money in the long run and help them accomplish their mission more effectively. Although there is still a long way to go on this, more organizations are seeing the light. Three months after Dan Pallotta gave a TED Talk about the overhead myth, GuideStar, Charity Navigator and the Better Business Bureau Wise Giving Alliance (three leading resources for nonprofit data in the US), announce that they were "denouncing the 'overhead ratio' as a valid indicator of nonprofit performance." You can hear Dan's compelling talk on TED's website.
Has your organization moved beyond the overhead myth enough to use professional accounting software and/or donor management software? If so, you can use these as examples in your business case and draw parallels between the benefits those departments get out of their software to the benefits that you would get out of a VMS.
Objection #2: "We don't need Volunteer Management software to be more efficient because volunteers are free."
Of course, we all know that that is not true but if even the idea of that resonates in your organization, you need to demonstrate your case with numbers. One way would be to do a simple ROI analysis that compares the cost of dedicated volunteer management software with the value of the time that you would save using some. I prefer this comparison rather than a comparison of the cost of the software to a wage equivalency of additional volunteer hours because more hours do not necessarily translate into outcome that contribute to your mission. (See our blog post Data Gives You the Wrong Answer When You Ask the Wrong Question and for a deeper dive, read Measuring the Impact of Volunteers: A Balanced and Strategic Approach).
This calculator can help you demonstrate the value of your time that you can save with the use of new volunteer management software.
---
---
Objection #3: "This will have to wait until our next budget cycle."
This one is actually great news! At face value it demonstrates a willingness to move forward. From there you have a couple of options for your next step.
Given there is work to be done to select the software that best fits with your organization and time to prepare for the transition, get started on it now so that you can fit the work into your schedule comfortably and have a great business case ready for the preparation of the next budget. It's a good idea to find out when new budget items begin to get considered so that you don't miss your window of opportunity and can get your request in early.
Build your business case for getting the new software and then look at your existing budget to see if there is anything that you would gladly forego for the rest of the current budget cycle to get started with your new VMS sooner rather than later.
Here are few other tips that may be useful to you as you prepare your business case.
Do your research and find volunteer management software that fits your needs. There are many options to choose from and the one that meets your needs the best will be one that's the easiest to demonstrate value for your organization. You can see a list of a variety of VMS options along with user ratings at https://www.volunteersoftwarecomparisons.com/.
Referencing the estimated total time that you will save using a dedicated VMS from the software ROI calculator, list the things you will be able to accomplish with the time you save and the benefits that this will bring to your organization.
Include all the indirect potential benefits of using a dedicated volunteer management database. Some examples of this could be more direct volunteer engagement (filling more shifts, gathering more outcome data and greater volunteer satisfaction), better data security (risk reduction) and more accessible volunteer training (more effective volunteer engagement and risk reduction).
Find a volunteer or another staff member who is willing to help you champion the cause. Having more than one voice will demonstrate that it's not just you that believes in this and will help build support for the software within your organization.
Lastly, reach out to the vendor you think has the software that best fits your organization. Give a description of your volunteer engagement environment and the challenges you face; they may have some specific tips that could help.
---
Are you seeking a better way to save time, money and mitigate risk? Learn about Better Impact's Top-Rated Volunteer Management Solution
Volunteer Impact.
Subscribe to our blog
Related Articles
Search
Upcoming Events